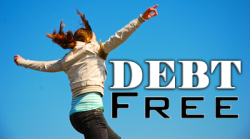 September 17, 2023
"No Debt Too Big"
Text: Matthew 18:21-35
Grace, mercy, and peace be to you from God our Father and from our Lord and Savior, Jesus Christ.
            Matthew 18 is a chapter packed with opportunities for us to learn and grow in God's love and tender care for His children. Such as the care for every sheep that Jesus exhibits as the Good Shepherd that we heard about last week. It also give us the call for brothers and sisters in Christ to work out our differences in a God-pleasing way to restore relationships when we've sinned against each other. Taking all of this in, Peter approaches Jesus with a follow-up question. "Lord, how often will my brother sin against me, and I forgive him? As many as seven times?" Recognizing Jesus' desire that their own forgiveness reflect the forgiveness that Jesus is preaching, Peter attempts to quantify Jesus' command. In his own mind, Peter's probably thinking, "I'll take the amount of times the rabbis say we need to forgive someone. 3. I'll double that. And then just for good measure I'll add 1 more on to it. 7. That sounds like a satisfactory number." But Jesus is'nt interested in quantifying this teaching. Even though he gives a number, in some translations 77 and in others 70 times 7, the point He's making is that however many times your brother comes to you to ask for forgiveness, you give it to him. The bottom line for Jesus is that
THERE IS NO DEBT TOO BIG.
          Jesus now tells a parable as His way of explaining to Peter and all His disciples what He means when he tells us to forgive 77 times. And so, He tells them the story of "a king who wished to settle accounts with his servants." There are many, many questions that could be asked while reading this parable, and I'd like to address three of them this morning. The first is this. Why did the king wish to settle accounts with his servants? I don't believe that it was about the money. A king who could afford to lend the sums of money mentioned in this account would not likely have needed the money back. Perhaps he was in the process of raising funds for a building project or a military endeavor, but it's more likely that he was simply trying to tie up loose ends. And even more specifically than that he was attempting to make right the relationship between himself and his servant. Because whenever there's a debt, there is an imbalance in the relationship. The king desired a right relationship with his servant.
In a parable it's a safe assumption that when a king, or master, or father is mentioned that this is God himself. And in this parable our place is obviously as the servant. The relationship we have with our Heavenly Father is in a constant flux between balance and imbalance. The very sin we commit places us in the debt of our Father, and even more so, incapable of making right the unbalanced relationship that we've created. So, our Heavenly Father beckons us to come to Him, and as the servant did, throw ourselves "on our knees, imploring Him, have patience with me, and I will pay you everything." The problem is that just like the servant, we have nothing to give which would make the relationship right with our Father. But like the king, our Heavenly Father makes the relationship right without any payment on our part. He's able to do so because the payment has already been made on our behalf by the King of Kings and the Lord of Lords, our Savior Jesus Christ. His sacrifice is sufficient for the payment of any debt that we accrue through our sinfulness. As a result of His actions on our behalf, there is no debt too big.
Speaking of large debts, the second question is, how is it possible that the servant has accrued such an enormous debt? The text tells us that 'one was brought to him who owed him ten thousand talents." Just as Jesus' words to Peter about forgiving 77 times is not meant to be a precise measure or a specific goal, 10,000 talents is simply meant to be a figure to show that the debt was so huge that there was no way that it could ever be paid off. But since I love math, I wanted to figure out what this would equate to. In those days, a talent would have been the amount that a servant would earn in 20 years of working for his master. Therefore, 10,000 talents would have taken the servant 5,000 lifetimes to repay.
There was a man in Washington state who had an interesting experience when using his PayPal credit card. After filling up with gasoline and charging the $26 to his card, he arrived home to a message on his answering machine. The message, from PayPal, asked him to verify a gas purchase of $81,400,836,908 and to add insult to the injustice the message also notified him of a $90 dollar overdraft fee. Of course, the man didn't have the money to pay this kind of debt, nor did he legitimately owe it. In contrast, the debt we owe is our own. Every sin we commit. Every time we break even one of God's commands, we accumulate a debt that we can't repay. Every time we put our fear, love and trust in ourselves, or anything else, above God, we've built a debt as large as the servant who was called before his king to settle his debts. But we can't pay it any more than that man could pay his $81 billion debt. That man was eventually able to convince the company that, while gas prices may be extremely high, his car wouldn't hold $81 billion worth of gas. In our case, Jesus paid our debt for us. Whatever the number is, there is no debt too big. When we fall on our knees and plead for mercy, our Heavenly Father sees not us, but the blood of Christ's sacrifice that has already paid the price.
The third question that I'll address from this parable is what does the servant do with his newfound freedom? "And out of pity for him, the master of that servant released him and forgave him the debt." This is a major, life-changing victory for this servant. What moments before was either a lifetime of service to this master or being sold along with his wife and children to cover some portion of the debt, has now become a clean slate. What greater freedom is there than to be fully free from debt? But instead of celebrating this victory and newfound freedom, the servant seeks an opportunity to get ahead for himself. It's likely that the servant never pressed his fellow servant for repayment of his minor debt, just 100 denarii, because he knew that he'd just have to hand it over to the king, to whom he was in debt 500,000 times what the other servant owed him. Now that he's debt free he seizes, literally, the opportunity to be repaid the debt owed to him. And the text clearly tells us how well that works out for him. His fellow servants witness the lack of forgiveness he shows and when the master hears about it, he puts the man in prison until his debt should be repaid.
"So also my Heavenly Father will do to every one of you, if you do not forgive your brother from your heart." When the world outside our walls looks at us, do they see a people unwilling to show to others the same love and mercy that has been first shown to us by our Heavenly Father? If so, then we know what our fate will be. Jesus is very clear that we are to show the same forgiveness He's shown to us to our brothers. 77 times. 490 times. An infinite number of times. How could we not when our Heavenly Father continually does the same for us? We're constantly in a state of balance and imbalance in our relationship with God. We commit sin, accumulating a debt that we could never pay and we are continually forgiven, wiping that slate clean. For He has shown mercy to us over and over again, despite the enormity of debt our sin has placed us in. How could we not show that same mercy and forgiveness to others when the sacrifice already paid for us shows us that no debt is too big?
Winston Churchill paid a great tribute to the young men in the Royal Air Force who guarded England during WWII, saying, "Never in the history of mankind have so many owed so much to so few." When thinking of the cross of Christ and the debt we owe to the One who gave everything for us, we can tweak Churchill's quote just a little bit and boldly say: "Never in the history of the universe has mankind owed so much to One." The One who laid down His very life that we might know what it means to be fully forgiven and free of all debt.
Focus your hearts and minds on the One who has forgiven us of a debt that seems too big. And forgive others of their debt to you that sometimes seems too big. But above all, rejoice in the fact that we have a God who both delights in forgiving His people and empowers us to forgive one another. Amen.
May the peace of God which surpasses all understanding guard our hearts and our minds in Christ Jesus.